FAST, RELIABLE, INTUITIVE
Updated with shorter segment lengths that make these probes ideal for daypacks. Lightweight and dependable aluminum 7001-T6 tubing meets the needs of recreational users and professionals by combining reliability and strength while being relatively lightweight. 100% tested, high strength aluminum ferrules. 2 length options.


Shorter segment lengths make these probes ideal for daypacks
Single pull quick deployment
Completely resistant to icing
G3's speed cone technology for quick and easy assembly
Tech markings in 5mm increment markings on the entire length of probe
Two model options: 320 (Navy) or 240 (Teal)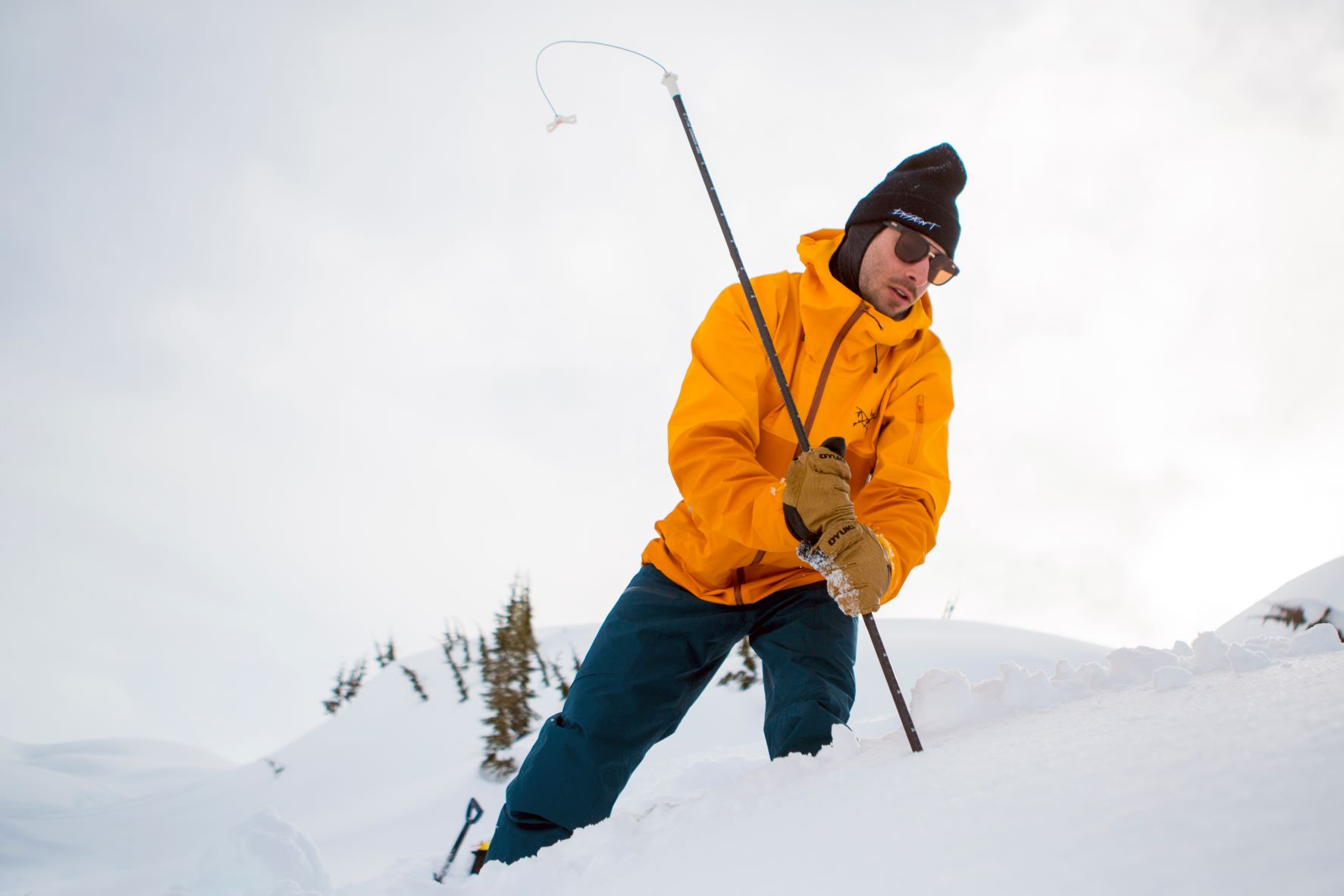 Tech Specs
Lengths:

324cm (10ft 8in)
284cm (9ft 4in)

Weight (kg):

335g
299g

Weight (lb):

11.8oz
10.5oz

Packed Length:

47cm/18.5in

Probe Markings :

5mm
Equipment great, order process excellent
I recently ordered a G3 probe and some accessories. While I hope to never use the probe in a real-life situation, I was able to test the functionality of how quickly I could deploy it and start probing (as with all G3 equipment, it was great).
While I love G3 equipment, I was equally impressed with the order process and how quickly it was delivered. Well done!
So far so good
The new probe with the cord inside instead of the metal cable is holding up so far. I had 3 probes failed in the last 2 season all due to the metal cable
Disappointing
I work as an avalanche professional and ski guide, and have used a variety of snow safety tools over the last several years. It's completely acceptable that over time and extended use in the field, that gear wears out and eventually become unusable. This is not the case with the Speed probe. Today was my first day using this probe and upon first deployment, it was clear that this product was not of professional standard. The plastic inserts that taper and allow each section of the probe to quickly and easily slide together failed and became plunged inside the adjacent section of probe. This made assembling the probe quickly impossible. I was forced to fit each segment together separately by hand. Thank goodness it was a practice day and not a real scenario. I will not be using this probe while working as I cannot trust it. As 1 of 3 pieces of essential rescue equipment I think it is unacceptable to have that gear not work properly. I'm not one to write reviews on products, but for essential life-saving equipment to fail upon first use, I thought it prudent to share that information.
Hi M.G.. We are sorry to hear about your experience with your probe. We have many avalanche professionals who use and love our gear. We would like to help you find a solution and ask you go to our Warranty form and submit a request as this sounds like it is a warranty issue. Thank you.