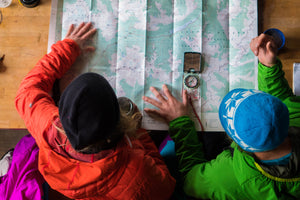 Learn from the pros at G3 University. G3 Engineers, athletes, and certified guides share tips and tricks that are intended to improve knowledge around all things backcountry and ultimately maximize your fun and safety.
Featured
WHERE SCIENCE AND MOUNTAINEERING MEET
Alison Criscitiello, Ice Core Scientist and high-altitude mountaineer, takes us across the Canadian Arctic ice caps to drill for ice cores and to revel in the sublime glacier views and the thrilling ski descent.