BOMBER ONE-PIECE FREERIDE OR GUIDE POLE
This stout aluminum one-piece ski pole is equally at home in bounds as it is in the backcountry. Its simple build includes a feature set trimmed down to the necessities of uphill travel and downhill performance. Ergonomic dual density plastic grip shaped for comfort. Quickflick Utility Tab to flick heel lifts or buckles. This pole can be used all season round as a sturdy trekking pole in the warmer months.
Pro tip: If you can't find the right length for your height you can always buy a larger size and cut the pole down.
Recommended Skier Height:
115cm : 

5'4" - 5'6"

120cm : 

5'7" - 5'9"

125cm : 

5'10" - 6'0"

130cm : 

6'1" - 6'3"

135cm : 

6'4" - 6'6"

Grip It & Rip It - Ergonomic dual density plastic grip shaped for comfort & precision.
QuickFlick Utility Tab - Flick your binding risers or buckles with ease. Also aids in precise pole plants. Hard plastic eyelet yields one of 2 attachment points for drying gloves or attaching tent lines.
All-Mountain Basket - 85 mm size is perfect size and shape to tackle all conditions. Has correct stiffness to manipulate bindings.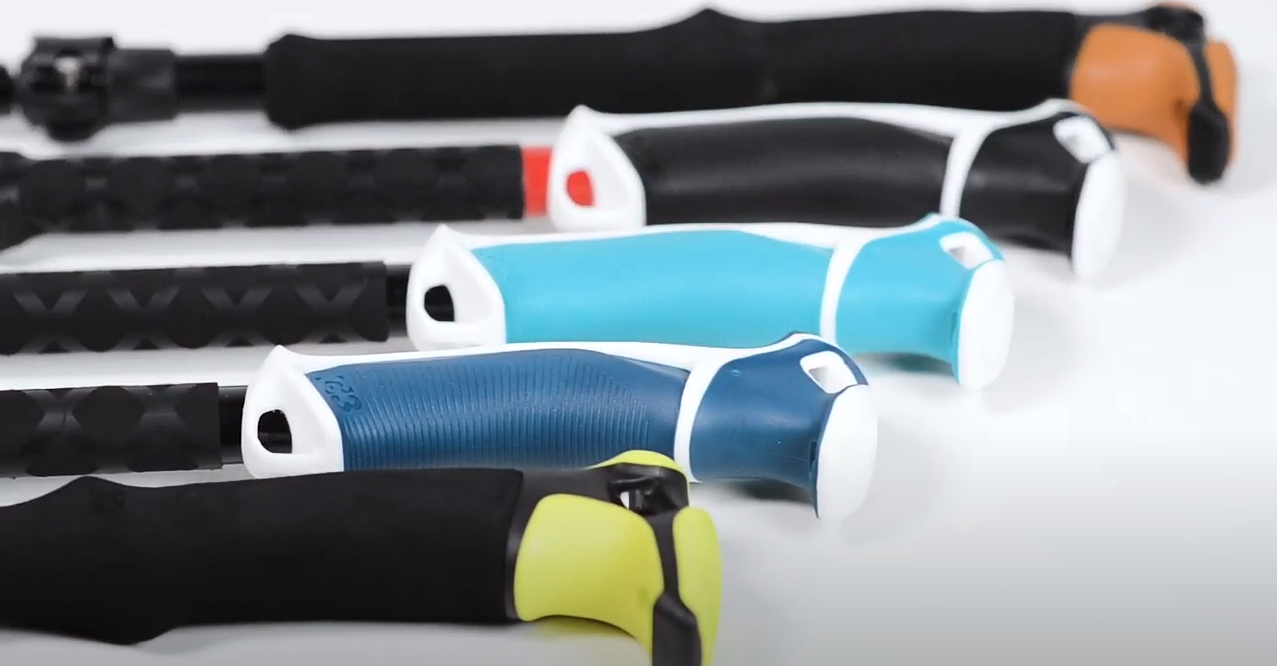 Tech Specs
Lengths:

115cm
120cm
125cm
130cm
135cm

Weight (kg):

250g (PER POLE)

Weight (lb):

8.8oz (PER POLE)

Material:

Aluminum
Stands to the task
Lightweight, simple enough not to be a rocket science thing. Has great features that makes them useful. It delivers what I expect and hopefully will stand the endurance test.
Perfect
First pole ever bought with a great balance and handling! Realy what I expected! 😊😊😊
Fixie
Great poles. My second pair as I wore the first pair out. Durable, well designed, reliable.
Amazing poles, they look rad too
Love the poles, the secondary lower grips are so awesome, rad colour, easy binding operation with the end, so good!
They might break, but you'll have to work at it
After having a collapsible pole fail in the backcountry, and recognizing that I was rarely adjusting length anyhow, I decided to move to a fixed pole.
The G3 fixie is pretty difficult to beat in terms of price to performance. There are other lighter fixed poles out there, but are they really worth 3x the price of the fixie?
I've had these out a dozen times or so now and am perfectly happy with them.