UNCOMPROMISED PERFORMANCE AT UNRIVALED WEIGHT
Designed for frustration-free ease of use, the MINIMIST GLIDE with its optimal mix of mohair and nylon plush is the modern realization of everything skiers expect from their skins. It's the lightest, most packable fully-featured momix skin in the world.
The side-to-side stiffness in the backing material of every MINIMIST skin creates a directionally rigid platform making it harder for snow to creep between your skin and ski base and extending the use of your adhesive. G3's low profile, elongated tail strap makes transitions fast and easy. The refined camming clip stays positioned on the ski, reduces wear and allows for easy adjustments. 
Removable rip strip reduces skin-to-skin adhesion, making it easier to pull apart skins. If your glue gets contaminated on an epic traverse, you can remove the strip for extra adhesion.



Laterally stiff to reduce snow creep
Bomber tail connector
Removable rip strip
Trim Tool & Skin Savers included
Updated non-toxic adhesive lets you do more laps and cover more terrain
PFOA-free Waterproofing Treatment that exceeds environmental standards
Proudly designed, tested and manufactured in BC, Canada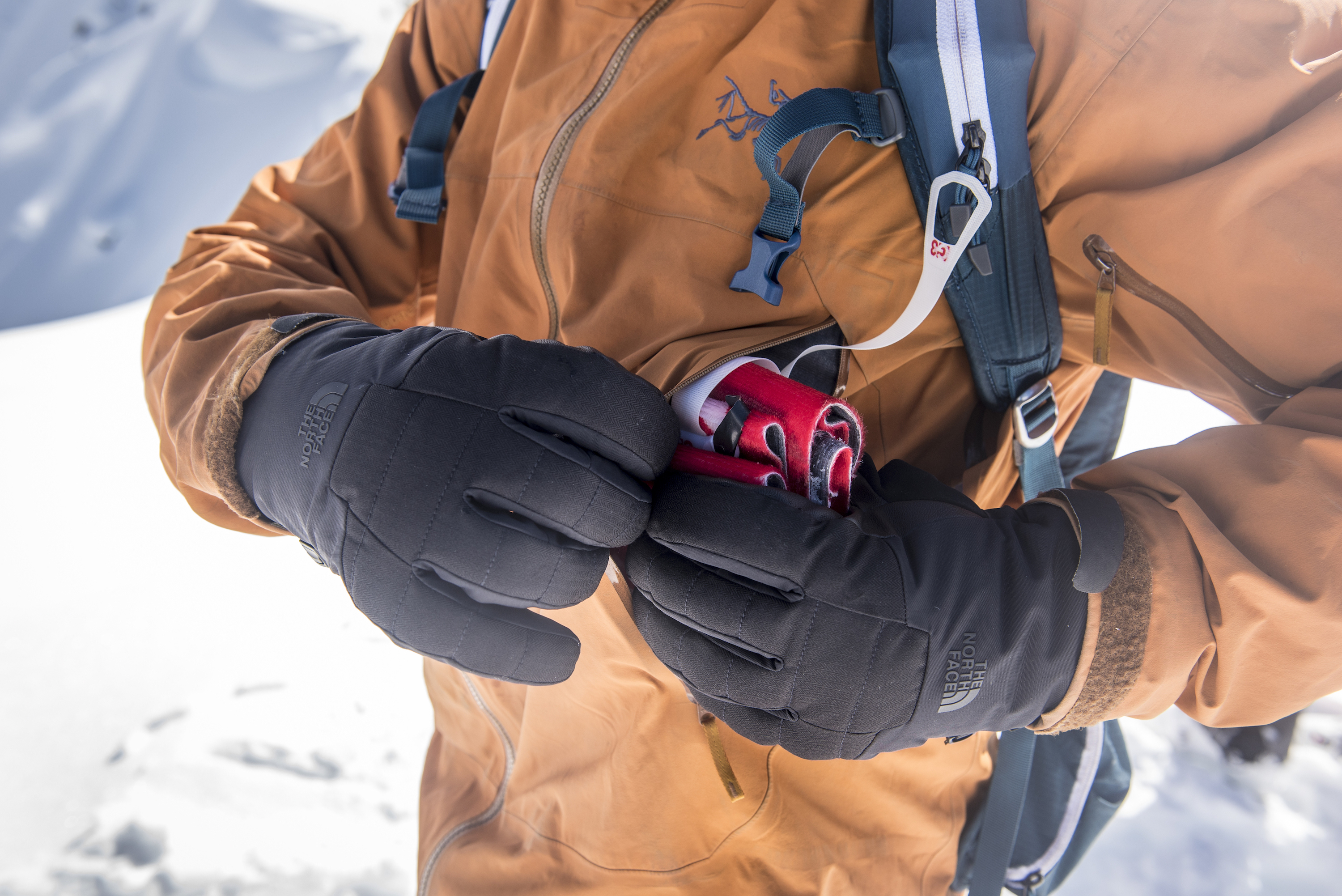 Tech Specs
| | | | | |
| --- | --- | --- | --- | --- |
| Lengths: | 150 - 166cm | 161 - 177cm | 172 - 188cm | 183 - 199cm |
| Size: | X Short | Short | Medium | Long |
| Weight (kg): | 200g - 245g | 209g - 253g | 227g - 274g | 245g - 294g |
| Weight (lb): | 7.1oz - 8.6oz | 7.4oz - 8.9oz | 8.0oz - 9.1oz | 8.6oz - 10.4oz |
| Width: | 100mm | 115mm | 130mm | 145mm |
Excellent performance skins!
These are great skins. If you're on the fence, just get them, you won't be disappointed. Great traction and glide all in one! As with all my G3 gear these are reliable and functional.
Great light skins for winter camping
I've taken these skins on on 2 traverses this winter (Bow-Yoho & Bugs to Rogers) and on both they were excellent. The grip to glide ratio is spot on, maybe a touch more grip than glide but I'll trade a touch less glide to not spit out on a steep climb everyday of the week. Even when spending multiple nights in tents where the glue is unable to dry these were sticking as well as anyone could reasonably expect. If the suns out, a quick dry (15 mins) puts these right back to off the shelf. I've heard people complain that G3 glue balls up and sticks to your skis. Yeah, sometimes it does. But you know what? At -20C these skins stick like their lives depend on it. I've been a fan of G3 skins for years and even though I keep trying other brands I always find myself reaching for the G3's anytime its more than a day tour. I own a pair of Alpinists that at 10+ years old are still going strong, a 5+ year old pair of High Tractions still getting it done and these Minimalists may be my favourite pair yet.
Every pair of skins is a compromise between glue, glide and grip. These nail it.
Great skins!
I'm not sure what all these other reviews are about because I bought these and use them yesterday for the first time and they were absolutely perfect. They held great and very steep terrain after about 8 inches of snow even though the trail was groomed there was light wind blown areas that the skins cranked right through and didn't slip at all. I understand that these people might be having issues but so far I haven't had any issues and I used them very heavily yesterday. I would definitely recommend the skins and so far I have had zero issues with them whatsoever. Great job G3!
Bad product
The skins split off after only two days.
Hi Yannick, I'm sorry to hear that! Our products are backed by a 1-year warranty. If you're still within the warranty period, you can fill out the claim form on our Warranty page. If the issue is due to workmanship, we can send you a pair of replacement skins.