STREAMLINED, LIGHT AND VERY TOUGH
The G3 BONESAW is streamlined, packable, lightweight, easily extendable and tough enough to cut through bone and ice. The product can also be used in the summer as a camp saw and even a highly effective hedge trimmer when attached to a pole with the included tension strap.
Off-set teeth (kerf) known for their superior and easy cutting
Built using streamlined stainless steel sheet for easy, flat packing
Curved rubber coated handle for comfortable grip
Attachment slots for ski pole or shovel shaft
Includes a lightweight sheath for safe packing and a 400 mm Tension strap for attachment options
Total Length : 47cm / 18in
Cutting Length : 35cm / 13.8in
Material : Hardened stainless steel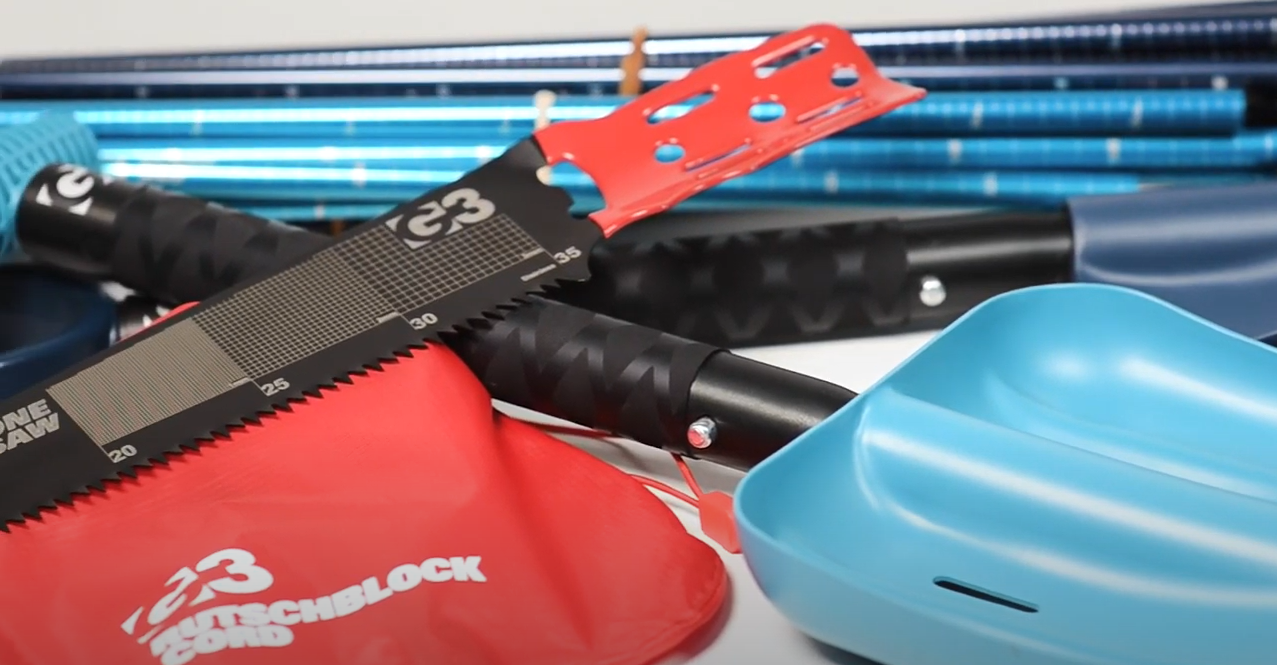 Tech Specs
| | |
| --- | --- |
| Weight (kg): | 169g |
| Weight (lb): | 5.9oz |
Great saw
I use these saws for everything. They are light packable and cut a lot more than snow/ice
Not for southpaws
A right handed handle is not great if you are left handed.
Thank you for your feedback. While the Bonesaw handle is designed with a curved handle to allow for attaching to a ski pole or shovel shaft with a tension strap, it does mean that left-handers have a less comfortable grip. I've passed your feedback on to our Engineers because you make a great point and having a product that's equally easy to use for everyone is important.
Features without being fancy
No snow saw is going to "blow your mind" or "change the way you tour", but one that works in all conditions and does exactly what you need is solid praise for a utility item. I've owned other saws that didn't blow my mind, but had quirks or ill-conceived features that slowly drove me insane (too long to fit in a day pack, blade deflects when it hits an ice crust, a fancy extension design that clogged and only worked with certain poles) and that came close to being whipped across a slope in a frustrated rage.
The G3's blade is stiff enough to saw through any layers STRAIGHT and PLUMB, it fits in my day pack (30L) with ease, and the handle is designed to attach to virtually anything you could use to extend it: shovel handle, pole, stick, ice axe shaft, that staff-thing that wizards carry...
If you want a saw that was designed by a marketing team, look elsewhere, but if you want a tool that cuts straight columns, has a nicely sized handle for gloved/mittened use, and can be strapped to anything with the ubiquitous tension/ski/Voile straps that are in everyone's pack, this is your weapon. The etched crystal screen is pretty handy for a quick glance at grains as well, eg when you want to examine where a column failed before continuing the test.
Disclosure: I'm a G3 Ambassador, but also put plenty of days on gear professionally and recreationally.